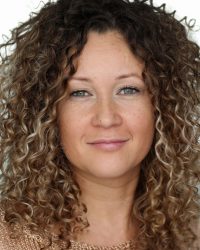 Location:
Leeds & Bradford, Yorkshire
Manchester, Greater Manchester
South London, London
Services:








"Through my own healing experiences and training as an Advanced Energy Field Healer with Sue Zange, I have found answers to so many questions – Why do we do the things we do? What is truth? What prevents us from being who we truly are? How can I help myself and others?"
Who are we? Why are we alive? How can we live more harmoniously, more congruently?
Through my own experiences and training as Advanced Energy Field Healer with Sue Zange, I have found answers to these questions. I completed my Advanced Training as a EFH in 2010 and since then have had the honour of working in many capacities as an Energy Field Healer: animal healing, home healing, distant healing, land healing.
What happens during an energy field healing? I will connect with your energy field and respond to what the priority is. Each session is unique. It will usually consist of cleansing and balancing your energy and healing/transforming the dense areas within your field. It is very much like a re-start. You will be more aligned and in a better position to move forward in life with greater ease – clarity, strength and purpose.
How do you do this? I will use energy techniques to cleanse and align your energy. I will clear those blockages in your energy field that are ready to be healed and transformed, these could be: physical ailments, emotional, mental, or spiritual issues. You could be struggling as a result of your non-serving connections with: other people, places, your family lineage, or as a residue energy from your karma/past lives. My aim will always be to find the root cause of your blocks and transform them. Depending on the nature of your blockages this may require time and further sessions to resolve. I will always advise and give you honest feedback.
Do you teach the Subtle Energy Awareness Programme? Yes, If you want to become more self-empowered and learn some of the fundamental energy techniques that Energy Field Healers use, heal your life and transform your blockages, please visit my website and contact me.
Feel free to get in touch with any further queries you may have, Many Thanks
"I have seen Emma on several occasions and I have never been disappointed with the results. As soon as you meet her, you will sense immediately that you are in for a calm, comfortable experience and that is how it has been each time. The healing I have had from Emma has really changed my perspective on a lot of things that weren't going so smoothly previously. And I have felt a change both mentally and physically.  As long as the healing is available, I will always be very happy to return."DT
"Emma's healings have definitely helped me see certain things in my life in a new light, I feel much more calmer within myself and a lot more balanced. Mentally Emma's healing's have given me strength in certain areas which have helped me a lot! Emma made me feel so at ease and welcome she has such a kind spirit! I am glad that I am now aware of certain energies, I definitely have gained some knowledge and do so each time!" SR