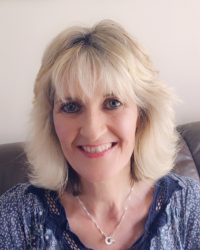 Location:
Throughout, West Midlands
Throughout, Worcestershire
Services:






"Energy Field Healing has transformed my understanding of the world. The positive impact on my life has made me want to share this wonderful therapy with others. By understanding how energy stress and trauma affects people, animals and places, I am able to help restore peace and balance."
I began studying this amazing therapy in 2009 and I specialise in helping children and animals.
I have worked in schools as a teaching assistant and have seen how children are affected by the stresses of the modern world. I believe this therapy can help them greatly.
As a pet owner, I have also seen animals being diagnosed with all manner of ailments. I know that Energy Field Healing can help them too, with many conditions.
I am happy to talk about this wonderful therapy and to give free consultations so that people can see if it is suitable for them, their child or pet.
For me, this therapy has been life-changing. My own personal relationships have been enhanced and I have a wonderful set of energy management tools to help me in my daily life.
Please feel free to contact me for more information about how Energy Field Healing can help you.