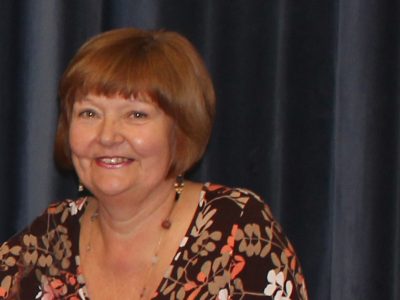 By: Lorraine Herbert
Like so many, I have been through a wide range of difficult and often traumatic happenings involving family, work and relationships. Life throws at us many things. Why? Do we ask?  I believe we learn from these experiences. We heal and therefore become stronger and wiser.
Often we reflect back and think 'What was that all about'. My divorce, after 15 years of being together, was one of my life's biggest challenges. I know now that without my subtle energy knowledge and the powerful and effective techniques I have learned, I would not have got through in the same manner.
As a child I was always very sensitive, due to my nature. I was always getting the blame for things, but I had an 'invisible friend' to talk to who no one else could see. Wasn't I lucky!  As I grew up I always had a fascination for all aspects beyond the physical.  When I attended a short course on aromatherapy in the early 80's, I mentioned to my teacher one day that once, at a conference I had seen a bright light around the speaker. 'Oh' she said "that's an aura". And that began my incredible journey.
In the late 90s I had the opportunity to train as a Bowen therapist. This later led to me train in other holistic therapies.  It was in 2002, that one of my fellow Bowen colleagues invited me to apply to be a volunteer 'client' for the practical studies of a group of Energy Field Healing students.  That was my first experience of energy field healing. I felt wonderful afterwards, six feet taller and happier, and even the three year old wart on my hand disappeared within a week!
I enrolled on the Energy Field Healing Diploma course in 2003 and to this day, have attended regular updates and workshops with Sue Zange. Like new technology, energy techniques change and develop and Sue keeps all the techniques fresh and updated for her healers.
So now, when any difficult challenge arises, whether that's to do with my family dynamics or my role within a school,  I stand back and find a quiet moment and use my precious 'energy toolbox' to help me. One of my favourites is the meditation and visualisation techniques. I can use this step by step technique to help resolve any situation on a 'higher consciences level.' Another is my daily 'cleansing my energy' ritual which I do in the morning to focus my energy for the day and also at night to make sure that I am balanced and my body receives the optimum resting and recharging it needs. I always know when my energy is congested, as I do not feel like myself or my actions are a little bazaar.
My training has helped to change my own life considerably. I am privileged at the moment to be able to provide both Energy Field Healing for clients,  and to teach Subtle Energy Awareness and meditation to others. However, I am also very honoured to be able to support those very special children in schools that are our future generation.  What more could I ask for.